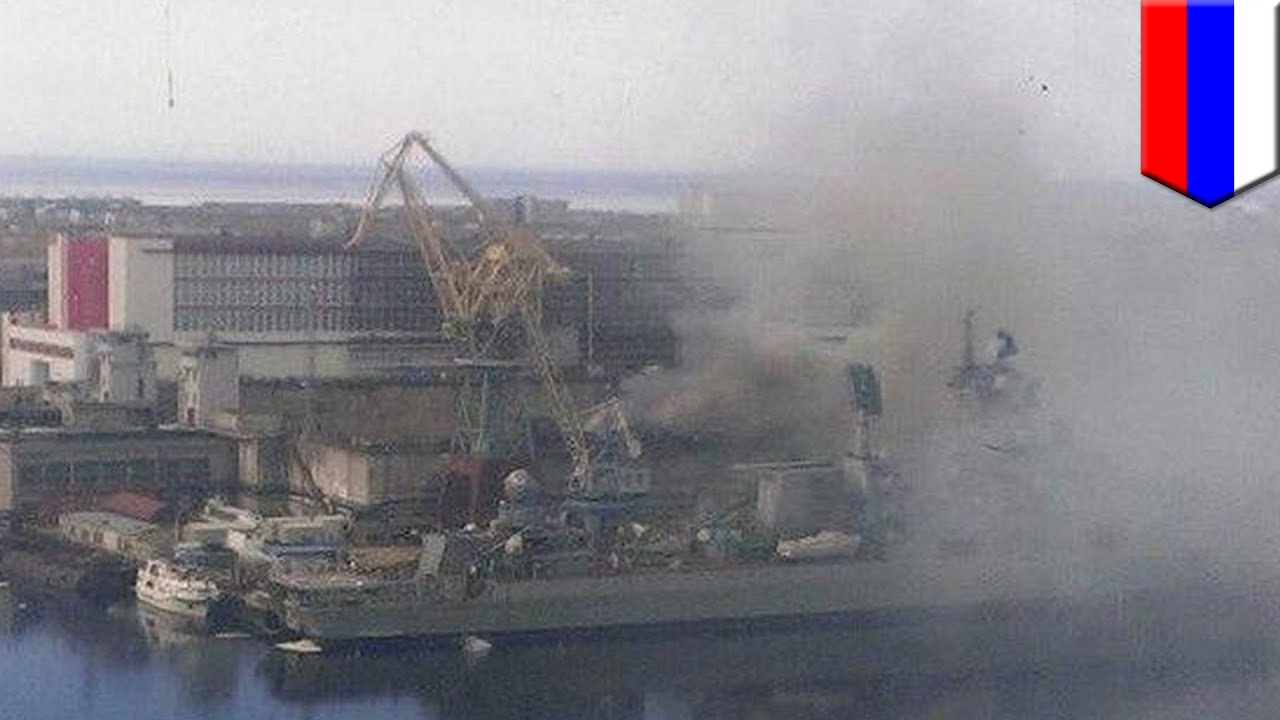 A docked Russian nuclear submarine caught fire during repairs in the northern province of Arkhangelsk Tuesday.
The submarine, a 500-foot-long K-266 Oryol, was docked at the Zvezdochka shipyard and began to burn when welding scorched the insulation between the vessel's inner and outer hulls. It was reportedly not bearing any nuclear weapons.
Tuesday's fire was apparently the result of "a violation of safety procedure" while its missile systems were being upgraded.
Read more