Naval Open Source INTelligence
Friday, May 15, 2015
Russia's sole aircraft carrier, The Admiral Kuznetsov, went into the dock of a shipyard in north Russia for repairs, the Northern Fleet's press office reported on Thursday, giving no timeframe for the repairs.
"The repair workers will first make the ship's inspection in the dock, after which a decision will be made on the scope of the repairs," the fleet's press office said, adding the repairs would be carried out by specialists of the 82nd shipyard at Roslyakovo in the Murmansk Region.
The aircraft carrier performed its last long-distance voyage in May 2014, mostly sailing in the Mediterranean Sea.
Read more
Thursday, May 14, 2015
Lockheed Martin received a $174 million Foreign Military Sales (FMS) contract for Army Tactical Missile System (ATACMS) production for the U.S. Army and the United Arab Emirates.
ATACMS is the U.S. Army's only tactical long-range precision-strike surface-to-surface weapon system.
"ATACMS has unsurpassed surface-to-surface capability," said Ken Musculus, vice president of Tactical Missiles for Lockheed Martin Missiles and Fire Control. "It is extremely reliable and proven in combat, which is why it continues to be our customers' choice for long-range strike requirements."
Read more
A Memorandum of Understanding on areas to be jointly explored for collaboration has been signed by Terma A/S of Denmark and Turkey's Aselsan defense company.
The MOU also covers the transfer of ownership and intellectual property rights of Terma's F-16 modular reconnaissance pod to the Turkish company.
"We see strong synergies between our companies," said Terma Senior Vice President Steen M. Lynenskjold. "Terma's aerospace experience within electronic warfare equipment, including 3D-Audio high-end technology, provides promising opportunities for collaboration.
Read more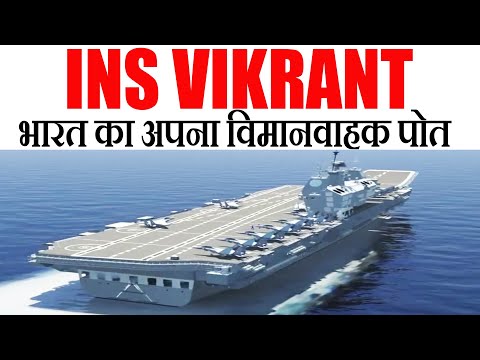 India's first indigenous aircraft carrier, INS Vikrant, will be undocked on completion of structural work at the Cochin Shipyard on May 28.
"All major equipment has gone into the vessel, which has now acquired the shape of an aircraft carrier, with a finished hull. Barring a bit of ongoing work on the super structure, structural work is all over and the internal compartments have all been welded in," said a yard official.
Outfitting is steadily progressing at the moment, but a major part of it — including piping, electrical cabling, control system wiring — will be carried out after the vessel is launched, marking the culmination of the third stage of work in the second phase of carrier construction for which a contract was signed between Cochin Shipyard and the Navy in December last year.
Read more
India agreed to buy 56 transport aircraft from Airbus Group NV for 119.3 billion rupees ($1.87 billion) to replace an aging fleet, as Prime Minister Narendra Modi seeks to modernize the country's military.
The C-295 planes, which will replace Avro cargo planes in the Indian Air Force fleet, will be jointly built with India's Tata Advanced Systems Ltd., an Indian government official said in New Delhi late Wednesday, asking not to be identified because of internal policy.
Sixteen of the aircraft will be built at Airbus plants in Europe, and the rest in India.
Read more
Japan's cabinet was set to approve on Thursday bills to implement a drastic shift in security policy allowing the military to fight abroad for the first time since World War Two, although the public is divided and wary of the change.
The planned changes, reflected in new US-Japan defence guidelines unveiled last month, set the stage for Japan to play a bigger role in the bilateral alliance as Tokyo and Washington face challenges such as China's growing military assertiveness.
Prime Minister Shinzo Abe's cabinet adopted a resolution last July reinterpreting the pacifist constitution to drop a self-imposed ban on exercising the right of collective self-defence, or militarily aiding a friendly country under attack.
Read more
The U.S. Navy's new Zumwalt class of stealth destroyers is seeking to redefine sea power. Quite literally.
In the past, ships used most of their installed power for propulsion, with the engines and propellers directly connected through large and complex gearboxes.
But the all-electric Zumwalt vessels will come equipped with so-called "integrated power systems (IPS)," designed to route electricity around the ship in an instant, eliminating mechanical gearboxes and allowing the power to be used for both propulsion and other electrical systems – including powerful new weapons.
Read more
Fair Use Notice
This site contains copyrighted material the use of which has not always been specifically authorized by the copyright owner.
The material is being made available in an effort to advance understanding arms trade activities, for non-profit research and educational purposes only.
I believe this constitutes a 'fair use' of any such copyrighted material as provided for in section 107 of the US Copyright Law.
If you wish to use this copyrighted material for purposes of your own that go beyond 'fair use,' you must obtain permission from the copyright owner.
This is a completely non-commercial site for private personal use. No fee is charged, and no money is made off of the operation of this site.